The Danish capital Copenhagen competes for the top spot in the UN's Happiness Index. The findings are based on the city's great public services, air quality, and friendly residents. Here is a list of the top international schools in Copenhagen.
1. Skt. Josef's International School Roskilde

Skt. Josef's International School offers quality education to students around Roskilde. The school runs on the Cambridge International system offering quality education for ages 5 to 16. Skt. Josef houses children of expatriates and mixed couples, Danish children who have lived overseas, and Danes who want their kids to get an international education. English is the language of instruction and class sizes average at 18. Skt. Josef offers a geat multi-racial experience as it hosts over 42 nationalities. Extracurricular and club activities present are yoga, STEM, drama, Rock bands, and sport.
---
2. Rygaards International School

As a private, Christian learning institution of Catholic denomination, Rygaards International School stands out as a private co-educational center. The learning institution is subject to Danish law and receives a subsidy from the Danish State. The teaching approach is based on the English National Curriculum, and tests such as the GCE O level and IGCSE are delivered annually. Rygaards is a 15-minute drive from central Copenhagen at the attractive Hellerup suburb. The school is easily accessible by bus or train. Rygaards has an average class size of 24 students and a diverse student body from over 52 nationalities. There is no official school transportation, however, public transport linking the area is excellent, reliable, and safe. Given the exemplary cycling infrastructure, most parents, teachers ad students opt for cycling.
---
3. Bjorn's International School
An independent learning institution, Bjorn's International school in Copenhagen offers exemplary teaching to its 160 students from 50 different nationalities. Learning at the school has 2 sections, the Danish section where students take the Danish State school leaving certificate, and the English-speaking section where students take IGCSE. At Bjorn's, the language of instruction is in English for the non-permanent residents. Additional languages offered are Danish and French. Extracurricular activities at the school are sports, music, field trips, music, and school camps.
---
4. International School of Hellerup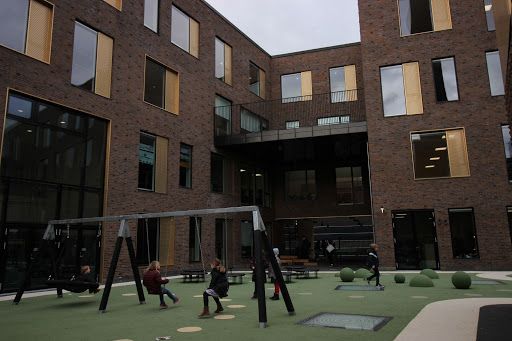 The international school of Hellerup is an IB World School accomodating ages 3 to 19. The school accommodates over 500 students from over 50 nationalities and offers all three International Baccalaureate programmes: PYP, MYP, and the DP. Students receive excellent all-rounded learning given the broad curriculum offering a wide range of student activities. You can access the school via bus lines and trains that are clean and safe. Cycling is also very popular.
---
5. North Zealand International School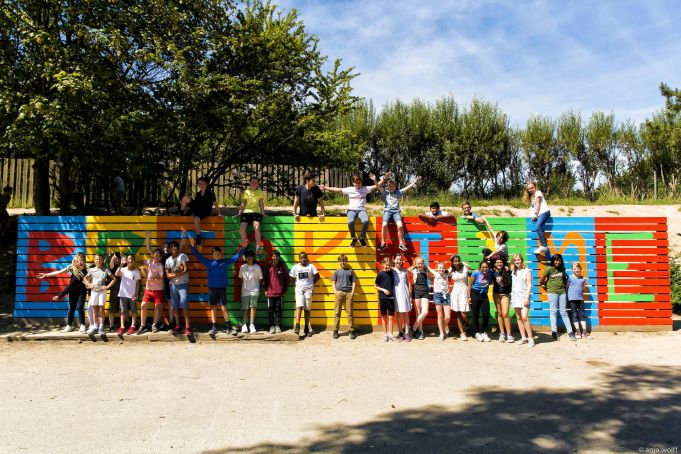 As a small private learning institution, North Zealand International school offers quality learning to children aged 4 to 16. The 30 teaching staff are highly qualified with teaching credentials from the United Kingdom and America. NIS has a multi-ethnic student population and is part of Denmark's largest private school Nordsjællands Grundskole og Gymnasium (NGG). The language of instruction is English and additional languages Danish, French, and Spanish from Year 7. The primary school offers the International Primary Curriculum (IPC) that is benchmarked by the National Curriculum of England and Wales. School learning policy incorporates the use of laptops, Ipads, info-boars, and smartboards in the classroom. External examination assessments are the IGCSE.
---
6. Nørre Gymnasium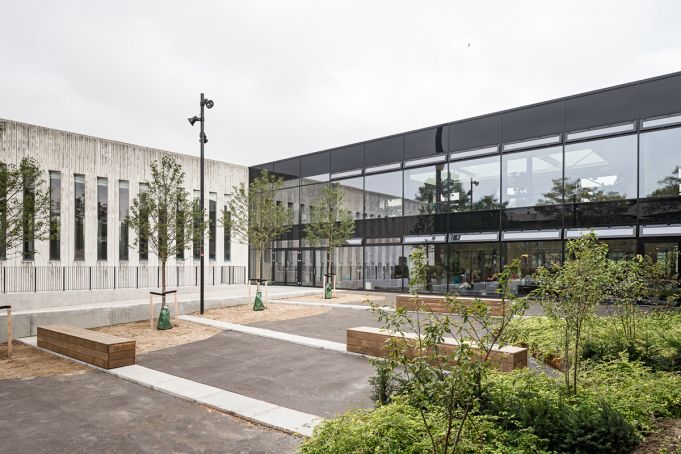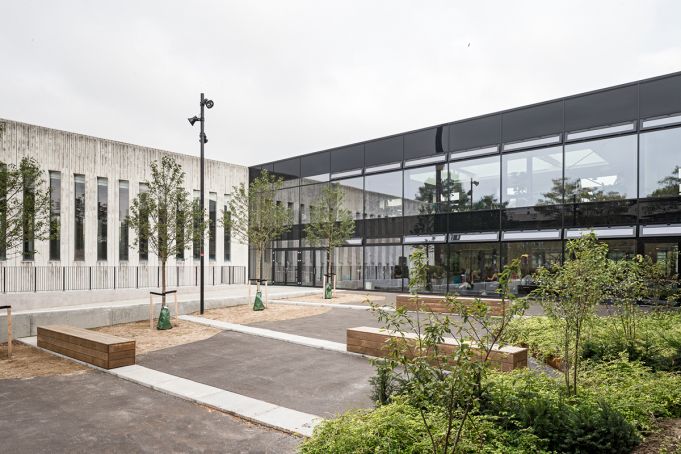 The language of instruction at the Nørre Gymnasium is English. As an upper secondary school, Nørre G has an impressive population of 1100 most of whom are Danish given its a Danish gymnasium and an IB world school. External assessments offered are both Stx Danish studentereksamen and the IB Diploma. The age groups at the school are 16 to 18. Access to the premises is easy by public transportation, particularly S-train and bus.
---
7. Byens Steiner School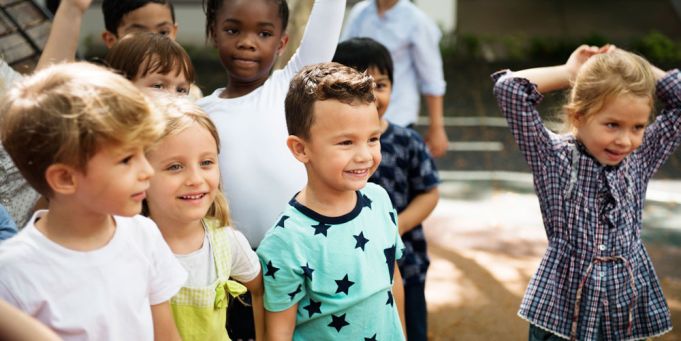 Byens Steiner School teaches the Waldorf pedagogy to age groups 6 to 11. Waldorf education follows three learning stages: Unstructured imaginative play for the first 7 years, the next phase (kindergarten to middle school) development of creativity and thinking, and the final phase (14-21) environmental awareness phase. General instruction is conducted in English and other languages are in Danish, Spanish, German, and Portuguese. Extracurricular sporting activities are dance, Movement, eurythmy and walks.
---
8. Birkerød Gymnasium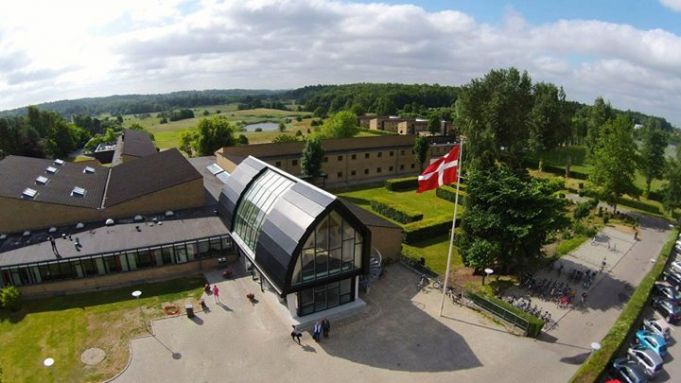 Birkerød Gymnasium is a public school so tuition is waived. The learning institution offers two national programmes and the IB curriculum to children aged 15 to 18. Made up of HF, IB & the Boarding School which are a 25-minute train ride from central Copenhagen. Children are tutored in English and other languages offered are Danish, French, and Spanish. The school is predominantly Danish but there are over 50 different nationalities that ensure it maintains solid diversity-rich credentials. External examinations are issued by The IB Diploma Programme.
---
9. European School Copenhagen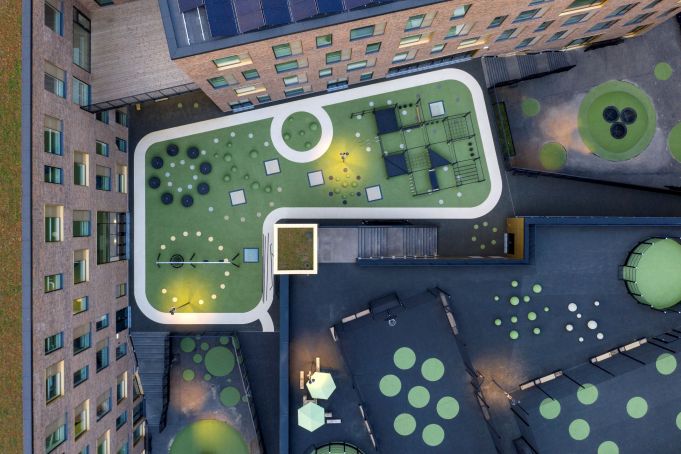 As a publicly funded international school, the European School Copenhagen is controlled by the Municipality of Copenhagen. It hosts over 1000 students, from ages 5 to 18, who are taught in Danish and English, although the French language is available too. As a public school fee is waived meaning tuition is free. International examinations are issued are the European Baccalaureate certificate. ESC is an internationally accredited European school.
---
10. Viking International School
Viking International school is located at Agernhaven 2K, 2750 Ballerup. VIS offers your children an international quality education in English, and Danish as the second language. The core program runs on the International Primary Curriculum (IPC).