If you are an expatriate and you are looking for a place to take your kids, there are several international schools in Brussels. Check out our listing.
Brussels is Belgium's capital and stands out for its calm vibe, easy-going conversations, countless cafes, bars, and lovely streets. The place is full of tea houses, some Morrocan, European, Turkish depicting a culture rich and diverse city. Brussels is known for its social infrastructure that allows people to meet, hangout and relax. If you are an expatriate looking for a place to take your kids, there are several international schools. If your stay is temporary, you can opt for a bilingual school that ensures there isn't too much academic disruption when the child goes back home.
1. The British School of Brussels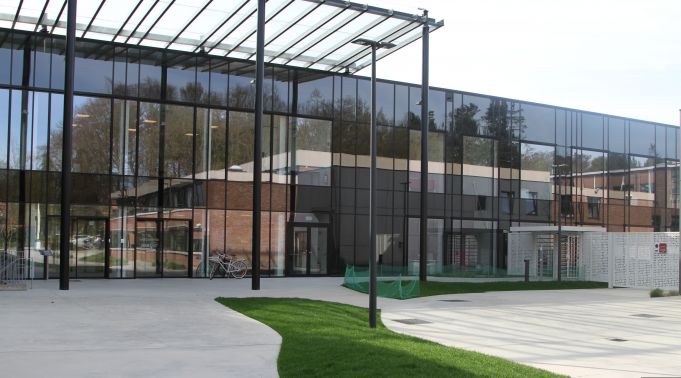 Resting on ten hectares of prime real estate, The British School of Brussels is surrounded by lakes and woodlands. This is near the Museum of Central Africa in Tervuren and 20 minutes from central Brussels. BSB accommodates over a thousand students aged 1 to 18 spanning over 70 different nationalities.
The school offers a premium international learning experience while providing high-quality learning, teaching, and support. The institution has excellent facilities conducive for modern learning, also contributing to vibrant, healthy, and progressive study culture.
BSB is a private school that is popular among the expatriate community in Belgium including local families looking for international curriculum study options for their children. The school runs on a British curriculum till age 16, at which point they can proceed with International Baccalaureate Diploma, English A-Level, and BTEC vocational courses.BSB has bilingual English/French programmes for children aged 1 to 14 and indication it is best suited to a multicultural student body.
Some of the excellent extra-curricular activities are drama, sport, music, a swimming pool, drama, and much more.
2. St. John's International School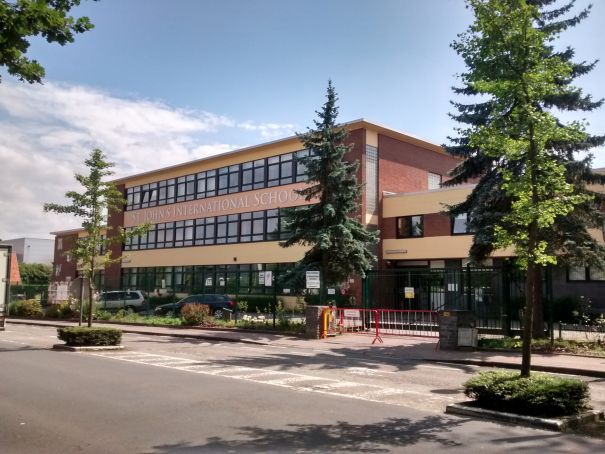 St. John's International School is the perfect environment for the holistic development of children. As a private international school located in the capital of Brussels, it is known for its progressive curriculum, pedagogy, excellent facilities, and security. St John is 15 kilometers from central Brussels and rests on 12 acres surrounded by the beauty of the leafy suburban Waterloo.
St. John is a member of the IBO (International Baccalaureate Organization) and offers education to children from ages 2.5 to 18 years. The curriculum covers the IB Middle Years Programme for grades 6 to 10, then IB Diploma Programme grades 11 to 12. Grade 11 can opt for the Advanced Placement exams which help in their applications to North American institutions of higher learning.
Students have access to extracurricular programs covering art, sport, libraries, technology, field trips, and a lot more.
3. British Junior Academy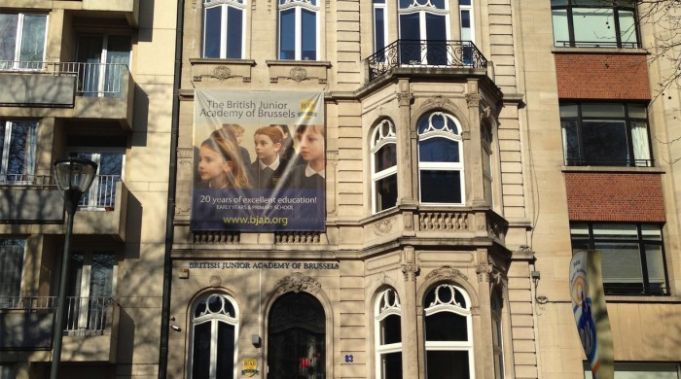 BJAB is accredited to the British Schools Overseas (BSO) standard and inspected by the Independent Schools Inspectorate.
The school is located close to the Montgomery circle right at the center of Brussels' diplomatic quarter. BJAB has an elegant, calm, and posh environment of smiling children moving about in neat uniforms, against the backdrop of stylish Brussels Maison de Maitre, sophisticated technology, and fine furnishings.
The Early Years department is craftily structured to extend into safe outdoor learning spaces. BJAB runs on the National Curriculum of England and maxed in years 6,7, & 8 and an ISEB to prepare them for secondary school.
Plans are underway to expand learning into Years 7 and 8 (age 13).
4. ISF Tervuren International School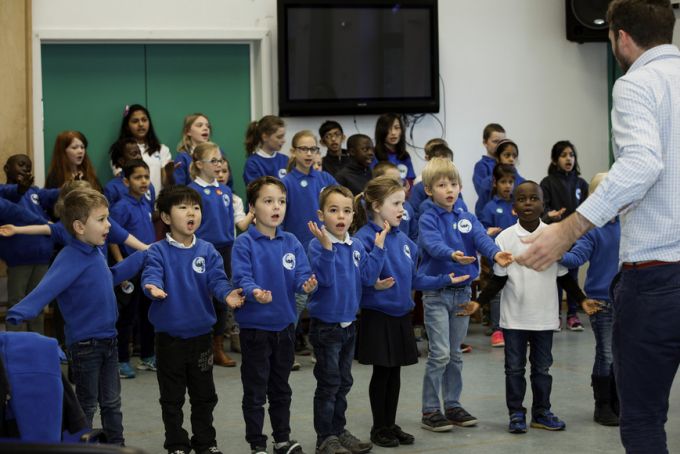 ISF is an accredited member of the Association of British Schools Overseas and the Council of British International Schools. ISF Tervuren (International school of Flanders) is a top-quality international primary school located at the Gemeente of Tervuren close to Brussels. ISF has served expatriate family children for over 4 decades around the Tervuren area.
The school occupies three buildings on Stationsstraat in Vossem, No.1, No.3, and No.6. Behind two of the buildings are playgrounds with expansive fields, a wildlife garden, a climbing patch, a veggie patch, and an outdoor classroom.
The school caters for children aged 2 to 14. ISF offers the English National Curriculum and International Primary curriculum. All teachers and educators are Google Certified Educators.
5. Lycée Français Jean Monnet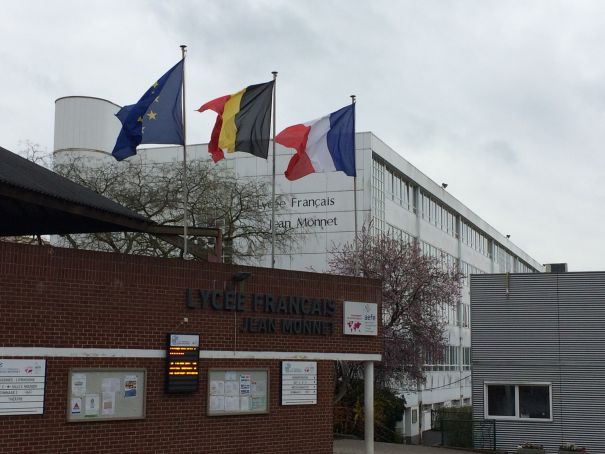 Lycée is an international private French school. The nursery school welcomes students from age 3 and taught the French Ministry of National Education curriculum. In addition to French, students can choose between German, Dutch, or English.
6. Montgomery International School of Brussels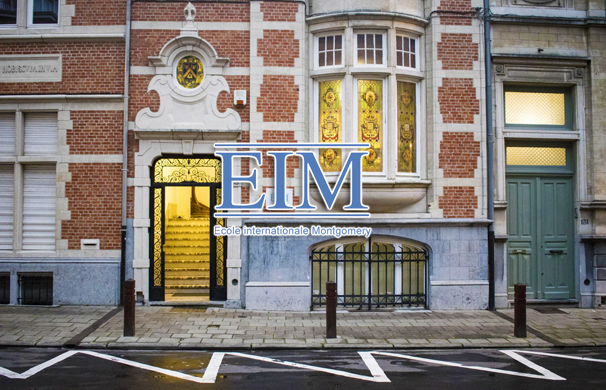 The Ecole Internationale Montgomery (EIM) is an international private secondary school located near the Square Montgomery in Bruxelles. The school offers an international curriculum recognized by the International Baccalaureate from grades 7 to 12. Teaching is in French and English and accommodates students from ages 5 to 18. EIM promotes bilingual learning and cultural diversity. The international IB curriculum opens up opportunities for students across the globe. During the fifth year of secondary school, students can attend presentations from leading global universities.
7. BEPS International school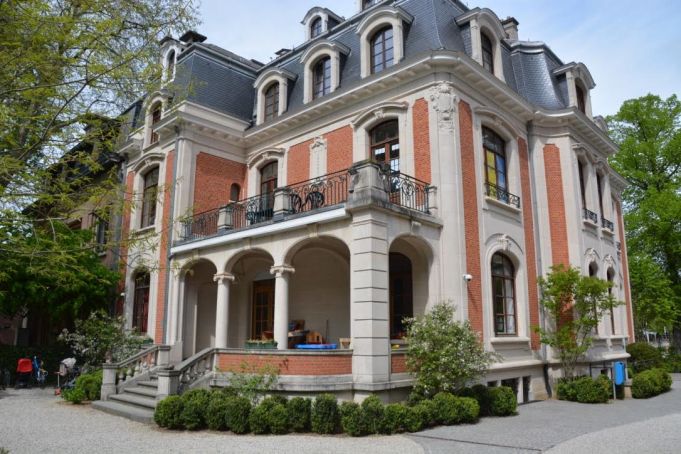 Founded in 1972, BEPS International school has served the international community in Brussels. The school provides education for children aged 2.5 to 15 years and is located at one of the finest places in Brussels. The environment is surrounded by the lush green Bois de La Cambre. The learning institution offers the International Primary Curriculum in Primary School and The International Baccalaureate for Middle Years Programme. Students can take part in after-school clubs and activities such as sporting, arts, and several others.
Top ph: mastapiece / Shutterstock.com