Dublin makes an inviting atmosphere for children to study.
Dublin is Ireland's capital city. The name derived from an Irish word "Dubh-Linn" depicting the lake where the Vikings would tie their trade ships.
Nightlife in Dublin features pubs, bars, and nightclubs alongside a variety of museums that accentuate the rich culture. Irish people are generally friendly, warm, and open. Dublin makes an inviting atmosphere for children to study.
1. International school of Dublin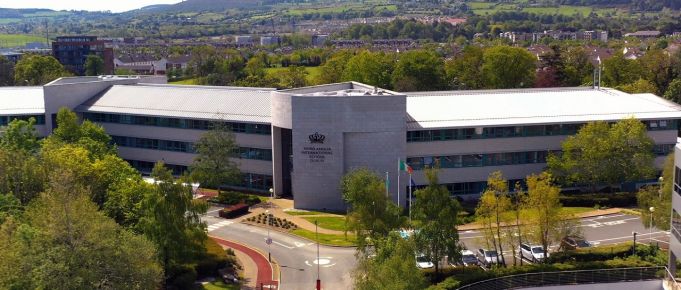 Established in 2007, the Interantional School of Dublin was the first accredited IB school in Ireland. ISD is a private and culture diverse World Primary School in Ireland. It hosts students aged 3 to 19 and can boast welcoming over 150 different nationalities into its doors. IB is the gold standard when measuring academic and international development.
---
2. Nord Anglia International School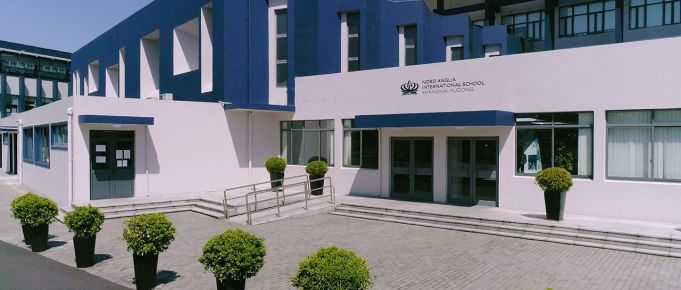 Located in Carmanhall and Leopardstown, Nord Anglia opened in 2018 as an international primary and secondary school. The private school is open to children aged 3 up to Middle school (14-15). Learning programmes comprise the virtual school experience: Early Years, Primary Years, Middle Years, and DP. It rests on a 2.43-hectare campus that includes facilities for engineering, teaching science, maths, and art. Co-curricular activities are summarized in this flyer.
---
3. The International School of English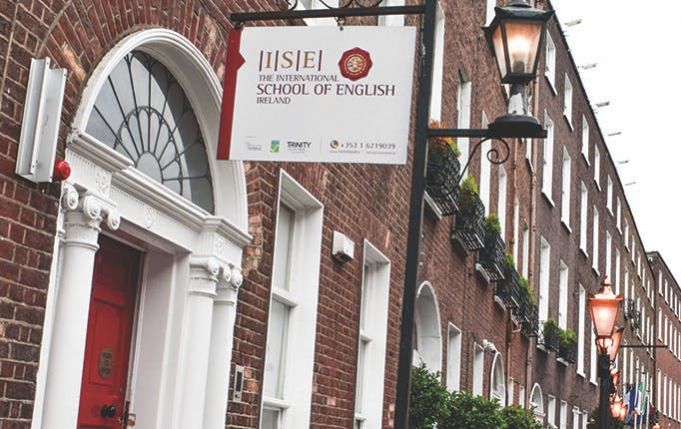 International School of English now operates in two cities, Dublin and Waterford having started in 1997. The ISE Gold center is located at 106 Capel St. a 10-minute walk from Temple bar and close to the popular Grafton Street. It has 9 classrooms and offers 5 levels of English from elementary to advanced.
The adult campus is on 26 Harcourt Street, South of the city. Students can access Stephen's Green, a garden, and a historical park. Offers 6 English classes are from beginner to advanced. The campus is easily accessible by tram at the Lucas stop. Alternatively, Tara and Pearse street train stations are a 20-minute walk away.
There are several good bars, restaurants, cafes, and night clubs closeby, as well as the famous Cobblestoned cultural quarter. The buildings are the classic Georgian period architecture indicating the rich history. The school in Dublin has 14 modern classrooms alongside single, double, and shared student accommodations.
---
4. Oscars International
The Oscars International stands out as one of the best English learning schools in Dublin. The school provides students with a memorable, culture-rich experience. Located on Dames Street, it is right at the heart of Dublin where it is centrally placed and accessible by train, tram and bus. The language school is accredited by ACELS and admits a minimum age of 18. It boasts of 23 classrooms, student lounges, stacked libraries, snack and cafe vending machines, and wheelchair-accessible facilities.
---
5. The King's Hospital School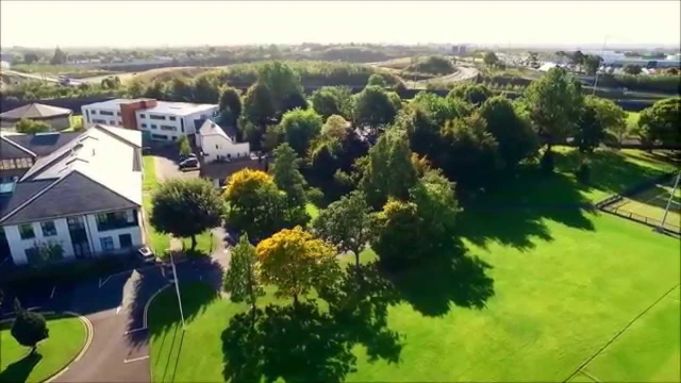 Kings Hospital School is a co-educational school, founded in 1669 and open for day schoolers and boarders. The learning institution offers excellent extracurricular activities and was founded on the values of the Church of Ireland and welcomes people of all faiths and nationalities.
Close to Dublin is a huge campus offering great amenities and accommodations and is accessible using the city's transport links and motorways. King's Hospital School is accredited by the HMC and BSA.
---
6. Sutton Park School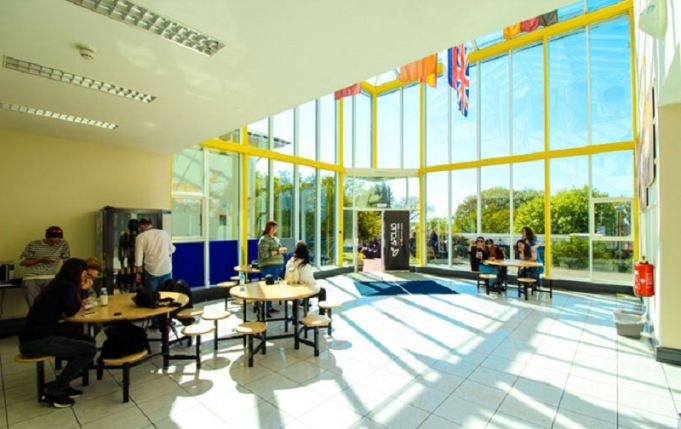 Sutton is a private co-educational school located in off Saint Fintan's Road, Sutton which is Northside of Dublin. The senior learning curriculum is based on the Irish Department of Education for Secondary Schools while the junior/intermediate curriculum is issued by the national primary schools in Ireland. School uniform is compulsory for students in their first to fifth years.
---
7. Sandford Park School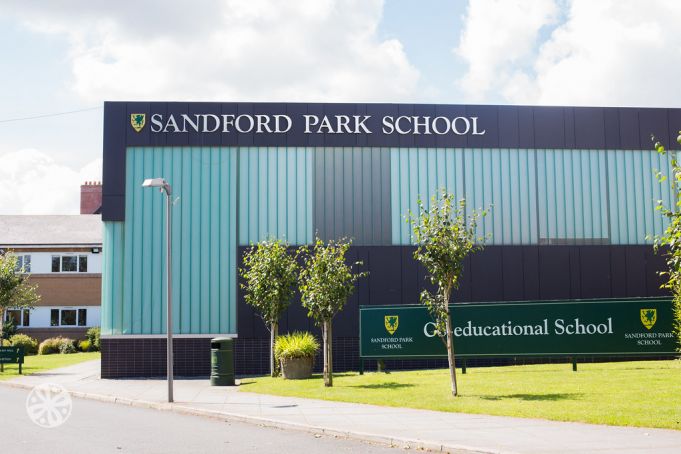 Sandford Park in a private co-educational school with over 400 students between the ages of 12 to 18. It is located on 2.5 hectares of serene woodland and in close proximity to Dublin's city center. SPS is non-denominational thus draws in students from all cultures, backgrounds, and countries. Co-curricular activities offered by the school are music, debate, drama, film, science, etc.
---
8. St. Kilian's German School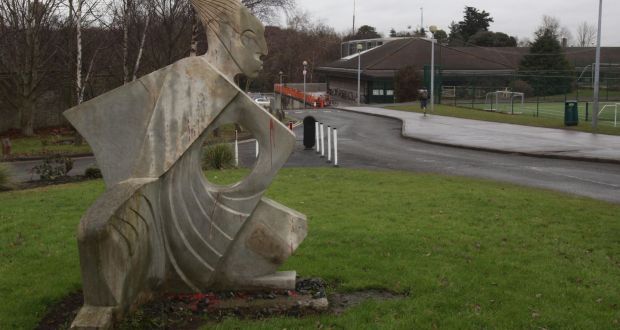 St. Kilians is an international co-educational Irish/German school offering the finest in European culture for the age groups 4 to 18. Children at the school learn German from Kindergarten to Leaving Certificate. The school provides aftercare for assistance for Kindergarten to 6th class.
---
9. LFI collège et lycée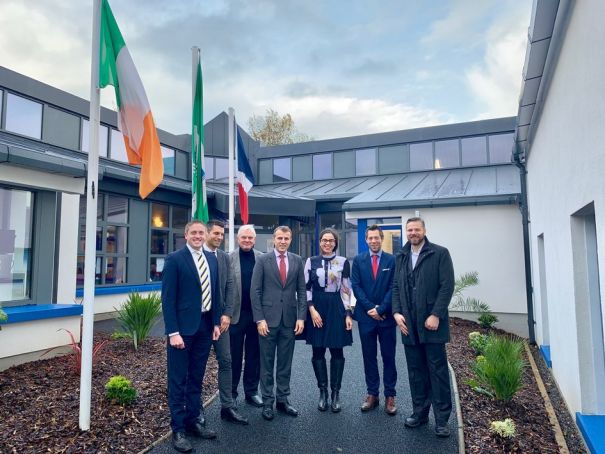 The (Lycée Français d'Irlande) LFI collège et lycée is an international french school in Dublin offering maternelle through to lycée education. The French curriculum offered at the school is approved by the AEFE network and the Ministry of National Education. There are two campuses in south Dublin, a nursery school in Foxrock and the high school and college in Clonskeagh both catering for 500 children. Teaching is based on the French curriculum. Students at LFI are exposed to a bi-lingual and multi-cultural environment. In high school, students can opt for their international course on the European section, Option Internationale du Baccalaureate, or OIB American section.
Main ph: STLJB / Shutterstock.com