Chester Beatty Library in Dublin marks 50th anniversary of its founder's death.
Dublin's Chester Beatty Library is holding a year-long programme of special events to mark the 50th anniversary of the death of the institution's founder, Sir Alfred Chester Beatty (1875-1968).
Located in the grounds of Dublin Castle, the library houses precious samples of the world's artistic, religious and secular heritage from about 2,700 BC up to the 20th century. The library's highlights include the first surviving copies of all four Gospels and a 16-century Ruzbihan Qur'an, one of the finest Islamic manuscripts known. The collection also includes more than 260 complete and fragmentary Qur'ans, some of which date from the late eighth century.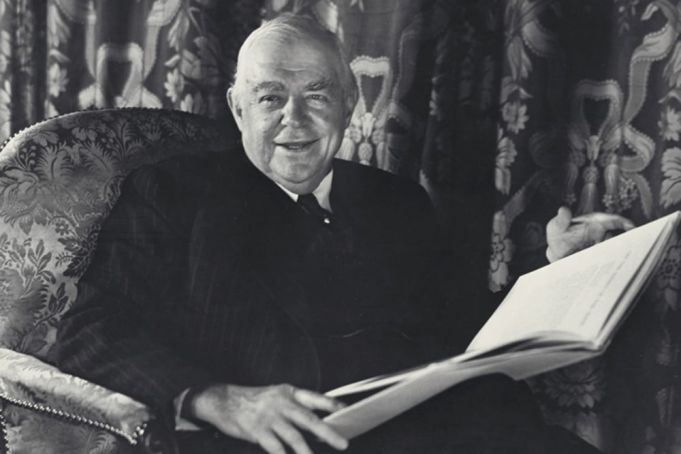 Chester Beatty, a mining magnate, philanthropist and ardent art collector, bequeathed his priceless collection of African, Asian, European and Middle Eastern manuscripts, rare printed books, prints and objects d'art to the Irish state following his death in Monaco aged 92.
Born in New York, Chester Beatty amassed his fortune from astute mining explorations around the world, in particular copper mines in Africa. He moved to London in 1912 and supported the war effort by contributing large supplies of raw material to the Allies, which earned him a belated knighthood in 1954. However by this stage he had relocated to Dublin, partly as a result of a disagreement with the British Museum over conditions surrounding how his collection might be bequeathed to London.
Britain's loss was Ireland's good fortune as Chester Beatty decided to establish his own library in Dublin, circumnavigating any future restrictions about how his vast collection might be managed. Initially located on Shrewsbury Road in the capital's affluent Ballsbridge suburb, the library was relocated to its current Dublin Castle address in 2000.
Chester Beatty was the first private citizen in Ireland to receive a state funeral, an honour bestowed on him as a result of the collection he bequeathed to the nation in 1968. The library's current director Fionnuala Croke described it as the "greatest gift by any individual to this country".
In addition to the library's programme of special events, the Irish postal service has released four commemorative stamps featuring highlights from different aspects of Chester Beatty's collection. For more details see
library website
.
General Info
Address
Dublin Castle, Dublin 2, Ireland
View on Map
Dublin celebrates Chester Beatty
Dublin Castle, Dublin 2, Ireland