In this guide, we offer an introduction to the best museums in Copenhagen.
Heading straight to the Louisiana? We get it, it's one of the coolest museums in the world. But don't overlook the other museums Copenhagen has to offer, equally as memorable and impressive as the popular Louisiana.
The Danish capital has been an important commercial center since the 11th century. The city has a modern look with wide roads, baroque or neoclassical buildings and numerous green spaces. What strikes most visitors is the abundance of museums, art galleries and monuments scattered throughout the city. In this guide, we offer an introduction to the best museums in Copenhagen.
Arken Museum of Modern Art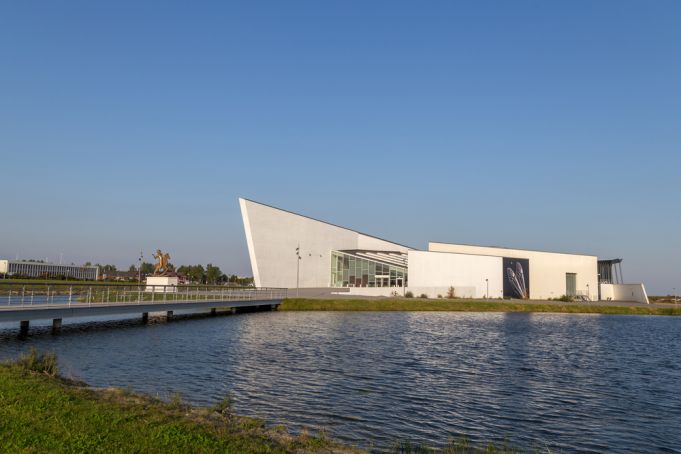 Ph: Oliver Foerstner / Shutterstock.com
For contemporary art lovers, the Arken is the perfect museum to visit in Copenhagen. An "Art Island" opened in 1996, that houses works by well-known artists, as well as emerging and young artists.
The museum has strived to acquire a range of contemporary artists, consistently on the cusp of what's next (i.e. Damien Hirst), resulting in many international awards for their collections and not- to- be missed exhibitions. The building itself is striking for it's ship- like construction, rising out of the water, and the exterior Sculpture Garden is a spectacularly curated marvel of contemporary sculpture and site- specific installations. It also boasts a sandy beach just outside the museum's doors. Sand dunes alongside Warhol in Copenhagen? Who knew?
---
Statens Museum for Kunst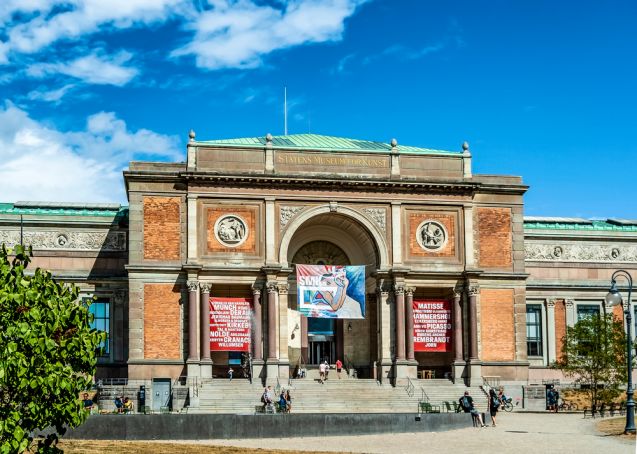 Ph: AlexMastro / Shutterstock.com
A world class art museum in the heart of the city of Copenhagen, the original building houses works that include six centuries of European art. In the newer area of the museum, made of glass and concrete, you will find the work of contemporary artists. In addition, the ground floor of National Gallery of Denmark is entirely dedicated to children, with numerous interactive installations. Thanks to the variety of spaces, exhibitions and activities, the Statens Museum for Kunst is one of the best museums in Copenhagen and is popular amongst locals and tourists alike.
---
Rosenborg Castle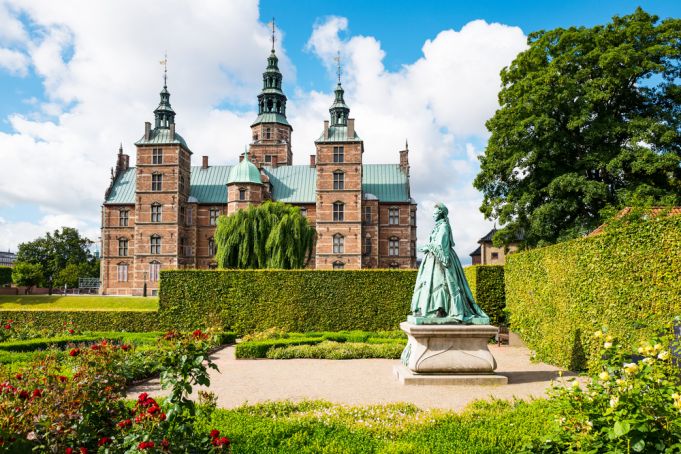 Ph: Gimas / Shutterstock.com
Infamous Danish King Christian IV, in- between warring with Sweden and city building projects, erected his pleasure palace known as the Rosenborg Castle. Dating to 1600, it houses the incredible objects collected by royalty in Denmark. Most notably, you can admire prized items of King Christian IV's son, who started Absolutism in Denmark and liked to display his wealth. The Danish Crown Jewels are locate in the basement of the immense palace. Make sure to pick up a free guide at the museum's entrance - there are few markers inside the rooms to tell you what's going on. There is a combination ticket available to also see Amalienborg Castle.
---
National Museum of Denmark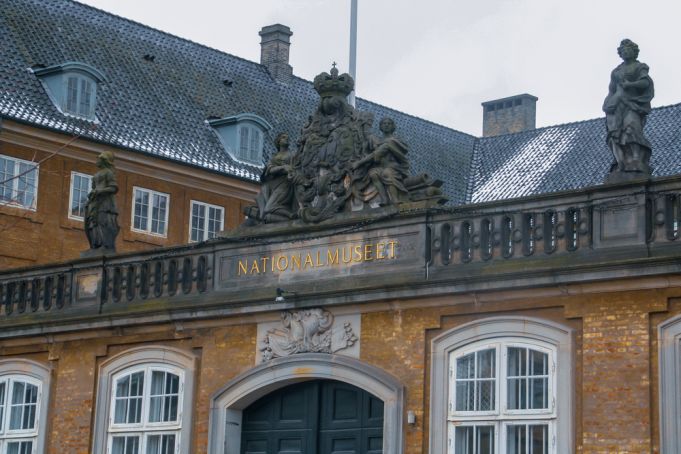 Denmark's largest museum of cultural history is a must- see. The Nationalmuseet, or National Museum of Denmark, takes visitors on a journey through time. Extremely informative for tracing Danish history, from viking coins to a condom vending machine, there is also a strong emphasis on entertaining kids. There is even a separate Children's Museum where everything can be touched! A remarkable part of the museum is dedicated to artifacts from Central and South America, Asia, and Africa, as well as the culture of American Indians and the world religions of Buddhism and Hinduism.
---
Ny Carlsberg Glyptotek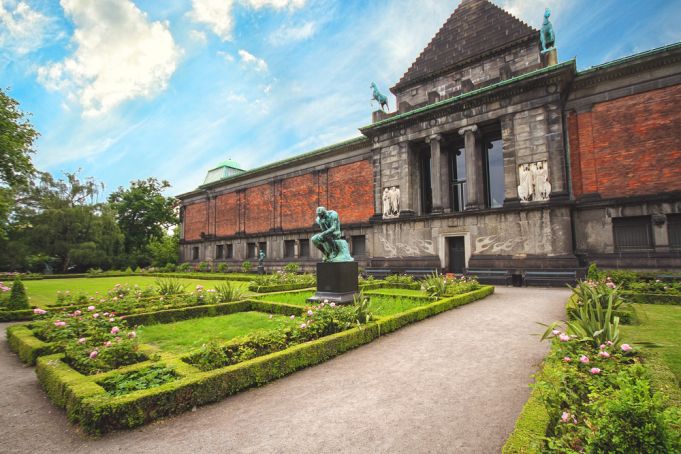 Make room in your itinerary for the one- hundred and thirty- year- old museum"Ny Carlsberg Glyptotek", located near Copenhagen Central Station. Here you will discover an inspiring art collection opened in 1882 by Carl Jacobsen, son of the founder of the famous Carlsberg beer. Stumble across mummies, ancient Greek gods, and French masters. Pop into the delightful café called Picnic for a coffee break overlooking the museum's lush interior Winter Garden.
---
Louisiana Museum of Modern Art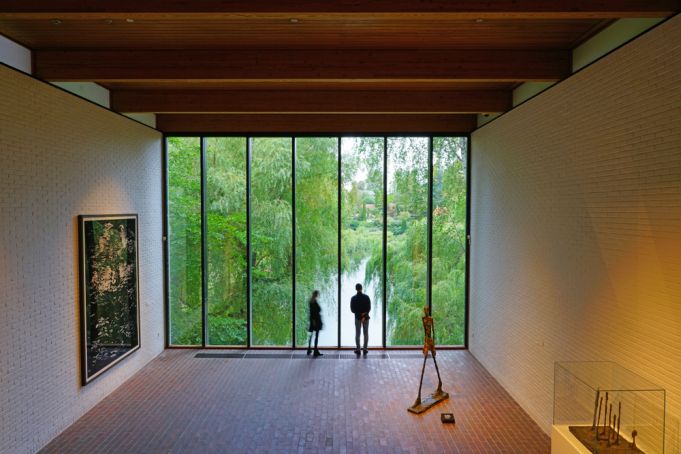 Ph: EQRoy / Shutterstock.com
Although it is located on the outskirts of the capital, the Louisiana Museum of Modern Art is hot on the list of attractions in Copenhagen. Born from the idea that nature, art, and architecture belong together, the collection represents contemporary art in Europe, from World War II to the present day. In the words of French architect Jean Nouvel, "In Louisiana everything is immediate. Each thing is directly felt, and everything is at home. All museums try to do this, and they don't succeed". Visit and decide for yourself: Do you feel at home with Calder and Serra, the endless glass galleries, and the flowers?
---
Thorvaldsen Museum
Imagine you are a famous sculptor in 1800's Denmark. Your work is often compared to Canova, the handsome venetian favorite of Napoleon. A prime piece of land right next door to where the Danish royals park their carriages comes up for sale. What do you do? Open your own museum, name it after yourself, and fill it with your beautiful collection, of course. Notable for its status as Denmark's oldest museum building, the Thorvaldsen is a treasure trove of marble sculptures and antiquities. It is one of the most particular buildings in Copenhagen; its colorful exterior friezes depict the rockstar artist's return to Copenhagen from his productive time in Italy. Make sure you have plenty of time to the wander galleries and gardens.
---
The Victorian Home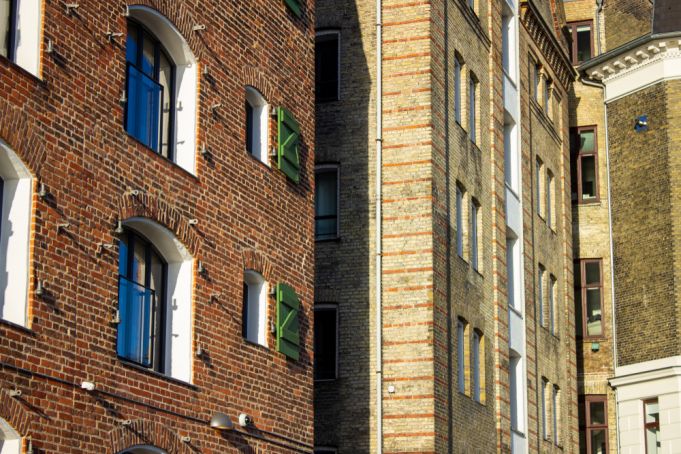 Enter a verifiable time capsule, complete with hand- painted porcelain toilet seats and crystal chandeliers. The dwelling of a ribbon- factory owner and his bride, every aspect of the finest Copenhagen had to offer in the late 1800's, has been perfectly preserved.
The daughters of the couple continued to live in the house until their deaths in 1963, and left it to the National Museum of Denmark. They kept everything as it was, keeping the curtains drawn so as not to allow sun to damage the beautiful furniture and paintings. Visits are only possible by booking a guided tour, which is definitely worthwhile to see a slice of Danish history in the prosperous Victorian Age.
Top ph: EQRoy / Shutterstock.com
General Info
Address
Copenhagen, Denmark
View on Map
Best Museums in Copenhagen
Copenhagen, Denmark