Barcelona's Sagrada Familia Nears Completion
La Sagrada Familia, one of the most popular monuments in the world, is nearing completion after more than 130 years of construction.
The monument's construction is scheduled to end in 2026, bringing to a close a long history of delays, debate, and controversy.
Throughout its history, Antoni Gaudí's unfinished behemoth has continued to be both a tourist favorite and the subject of much debate and criticism.
Although undoubtedly adored by visitors, the unfinished temple's history of construction delays and creative changes has given it an infamous reputation among many interested parties who have called into question the value of the monument from both a creative and social perspective.
From the moment you see the peaks of La Sagrada Familia's spires rising above the Barcelona skyline, it becomes immediately apparent that this monument, with its dramatic stonework that seems to droop and melt as though part of something organic, is far from a typical catholic cathedral.
A clashing of various creative voices has left an inescapable mark on the monument, and, though Gaudí's hand still seems to guide the construction of the project even after death, it is nonetheless apparent that the temple as it stands today is the result of a multitude of voices, each with their own sets of architectural sensibilities.
The contrast between Gaudí's nativity facade, with its chaotic, violently organic depiction of the birth of Christ, and Josep Subirachsm's passion facade, which hosts more modern, geometric sculpture, is perhaps the most extreme example of the sort of unique juxtaposition that can be seen when viewing La Sagrada Familia.
One question that has plagued the construction of the monument has been whether we can, with all the tools and technology of the modern world, ever hope to truly imitate and honor the unique vision of an artist for their own unfinished work.
When Gaudí took over La Sagrada Familia in 1883, he knew he would never see the project completed. In an effort to ensure that his vision was realized, he created detailed plans, including miniature models of how he envisioned the temple.
Despite his tendency to change and adapt designs as he went, he took great care to leave behind enough material to ensure his vision would be realized even after death.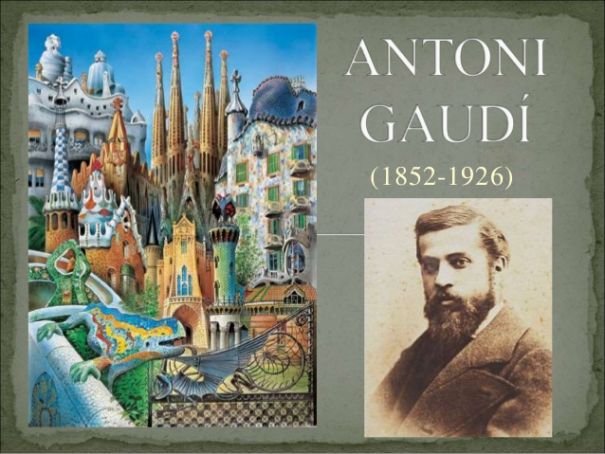 These plans were destroyed in the Spanish Civil War. Since then, those that survived have served as the basis for construction, yet much is still up to creative interpretation.
For many, the modern Sagrada Familia no longer accurately reflects Gaudí's vision, with many going so far as to voice their desire to see the temple left unfinished.
Though great care is being taken to ensure that the project remains as close to the models as possible, only so much can be done with the limited information available.
This has sparked a large debate surrounding the value of artistic intent and has ensured that the architecture of Gaudí remains the subject of criticism, even so long after his death. Many prolific writers, artists, and journalists have voiced their opinions on the monument.
According Jonathan Glancey, a writer for the BBC, "George Orwell said it was one of the most hideous buildings in the world" and rather hoped it would be destroyed during the Spanish Civil War.
Salvador Dalí spoke of its "terrifying and edible beauty", saying it should be kept under a glass dome.
More recently, Rowan Moore, a writer for The Guardian, stated "I would suggest distressing the new work with machine guns. Not only would this reduce the offensiveness of the terrible sculptures, but it would also erode that computerised precision, that deadliness, that lack of Gaudí's solubility, which is the worst feature of the new work." While this may have been meant in jest, it is nonetheless indicative of the kind of debate surrounding the project.
According Jonathan Glancey, a writer for the BBC, "Those who take against the Sagrada Família do so largely because they refuse to see beyond its richly decorated and apparently arbitrary forms.
Scratch the surface, though, and this mind-bending building proves to be a tour-de-force of highly sophisticated mathematics and advanced structural engineering."
When visiting La Sagrada Familia it is certainly easy to be distracted by the sheer scale and spectacle of the place, but more interesting than all that is the way the monument serves as a tactile example of how different ideas and voices can leave their mark on a project or piece of art.
General Info
Address
Carrer de Mallorca, 401, 08013 Barcelona, Spain
View on Map
Barcelona's Sagrada Familia Nears Completion
Carrer de Mallorca, 401, 08013 Barcelona, Spain