An Overview of Berlin's Neukölln Neighborhood
Stunning galleries, vibrant culture, and varied dining come together in Neukölln, one of Berlin's twelve boroughs.
What was once a neighborhood easily overlooked in favor of Berlin's flashier attractions has become a diverse area where creativity thrives. A short stroll down Neukölln's main street of Sonnenallee reveals a myriad of tasty restaurants and ties together the neighborhood's winding side-streets. Students, artists, and expats from all over the world all live together in Neukölln, giving the neighborhood a unique, eclectic feel.
This is a large neighborhood, with numerous unique streets to wander and get lost in. Nestled between a cluster of parks, the area is home to various bars and restaurants that should interest any visitor looking for an exciting place to spend an evening.
Kindl Center for Contemporary Arts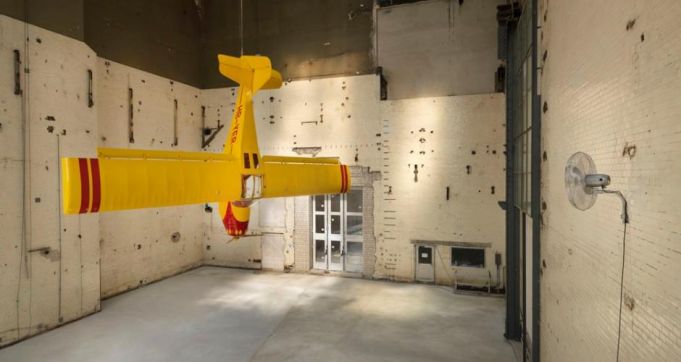 Neukölln's history of low rents has helped it to appeal to many artists and galleries, further strengthening the area's reputation as a space where creativity and expression thrive. One of these galleries, the Kindl Center for Contemporary Arts, makes its home in the building of a former brewery and has, since 2016, been host to a wide collection of contemporary works including those of Roman Signer, David Claerbout, Haegue Yang, Thomas Scheibitz, and Bettina Pousttchi. They also host workshops and classes to encourage further community engagement in the arts. Their exhibitions change frequently, making the Kindl Center a dynamic place to enjoy contemporary works.
Loophole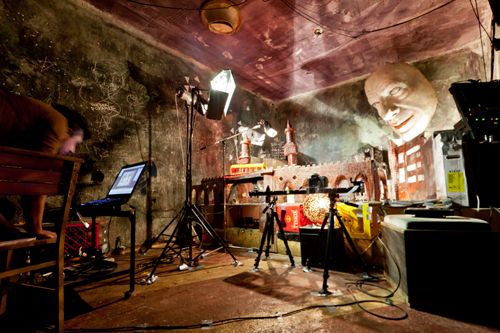 Those looking for a smaller space with a more underground feel will be pleased to visit Loophole, a combination music venue and club that is covered in outsider art. Though not a gallery in the same way as the Kindl Center, Loophole is the perfect place to visit to enjoy a unique, creative atmosphere while having a few drinks.
Heimathafen Neukölln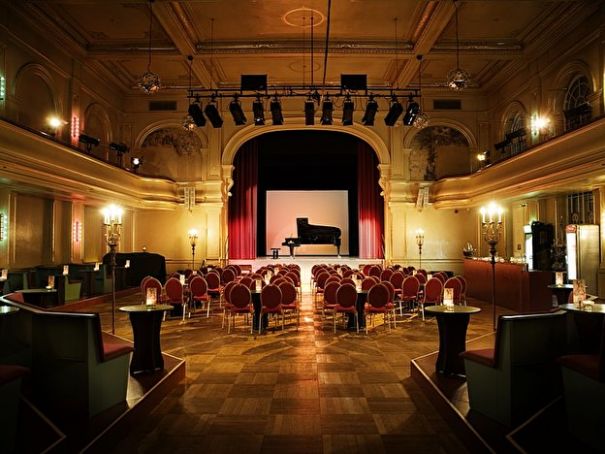 Neukölln is also home to a number of other interesting venues such as Heimathafen Neukölln, located on Karl Marx Straße. Formerly a ball room, Heimathafen Neukölln's building alone is striking, yet the main draw of this venue is the sheer variety of the shows on offer, including local theatre, slam poetry, and concerts spanning a large array of musical genres. Visitors will doubtlessly be able to find that whatever type of show they are interested in, Heimathafen Neukölln will likely have an offering.
Neuköllner Oper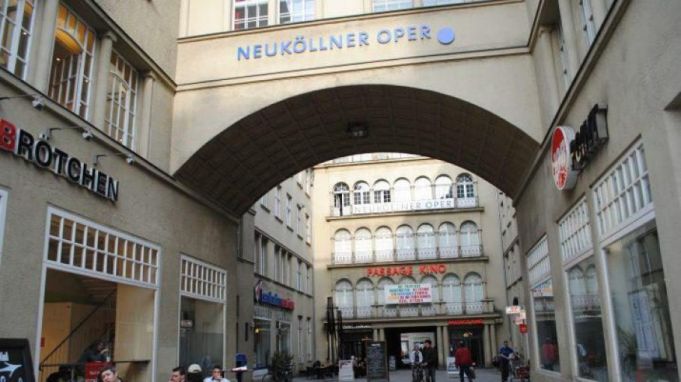 Neuköllner Oper is more specialized. Where Heimathafen Neukölln hosts all sorts of shows, Neuköllner Oper focuses on exploring opera and musical theatre in a contemporary way. Still, within its focus, the Neuköllner Oper manages to offer a wide variety of performances, host musical theatre conventions, welcome guest acts, and provide many other services. The venue focuses on taking opera and musical theatre and making it engaging and accessible for a broad audience, making it the perfect spot for musical theatre enthusiasts and curious newcomers alike to enjoy a performance.
Tempelhof Feld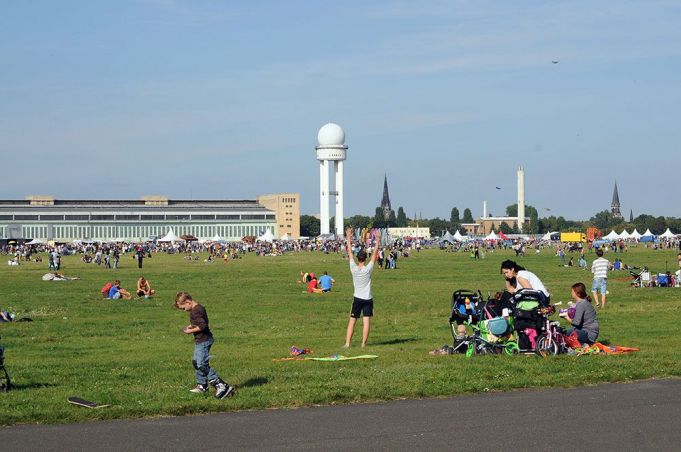 One of the most unique locations in Neukölln must be Tempelhof Feld, a former airport that has since been converted into a tranquil park that offers a peaceful retreat for those looking to escape the bustle of the city, find a place to get in some exercise, or skate along any of the former runways that still exist within the park grounds. Tempelhof Feld is used for various events and festivals, and its immense size makes it the perfect place for walking, running, or biking. The historic nature of this park, coupled with its unique characteristics, make it the perfect place to escape into nature after enjoying what Neukölln has to offer.
From innovative modern art exhibits to shows, Neukölln has numerous opportunities for visitors to explore and discover new and interesting things. The area is so full of things to do that the suggestions here only begin to scratch the surface of what is one of Berlin's most trendy and appealing areas. No matter what you are interested in, you are sure to find something unforgettable in Neukölln.
General Info
Address
Neukölln, Berlin, Germany
View on Map
An Overview of Berlin's Neukölln Neighborhood
Neukölln, Berlin, Germany