Warmer temperatures, live music, cold drinks and thriving arts - summer music festivals are an essential staple in European culture.
Year after year the $3bn festival industry curates immersive, community centered events, featuring our favorite musical headliners. However as ticket prices annually only seem to rise, choosing which event to invest in can be difficult. Below is a comprehensive guide to the main contemporary festivals competing to offer you and your friends' the memorable summer experience you desire, arranged chronologically.
June
Primavera Sound Barcelona (June 3 - 7)
Celebrating their 20th anniversary this summer,
Primavera Sound
annually offers one of the largest, and most consistent, festival experiences in Europe. Curated musical performances cover a variety of genres, including alternative, indie, and electronic, featuring 211 artists on the lineup across 35 nationalities. The event will remain cemented to its iconic home in Parc del Fòrum, with the Mediterranean Sea serving as a stunning backdrop to the extended 2020 program - which will consist of five days of music rather than their traditional four.
Glastonbury Festival (June 24 - 28)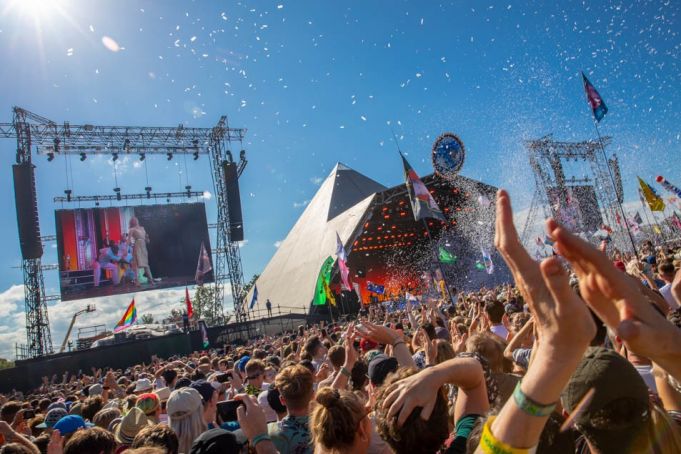 Originating in the 70's, born from the ethos of the counterculture and free festival movements, Glastonbury has grown to be one of the largest music events in the world. Formally the
Glastonbury Festival
of Contemporary Performing Arts, this five-day festival offers a lineup of various interconnected music and art events. Proclaimed the "largest green-field music and performing arts festival in the world", the massive countryside venue has become rooted in British culture, routinely featuring activism amidst their entertainment centered programme.
Roskilde Festival (June 26 - July 4)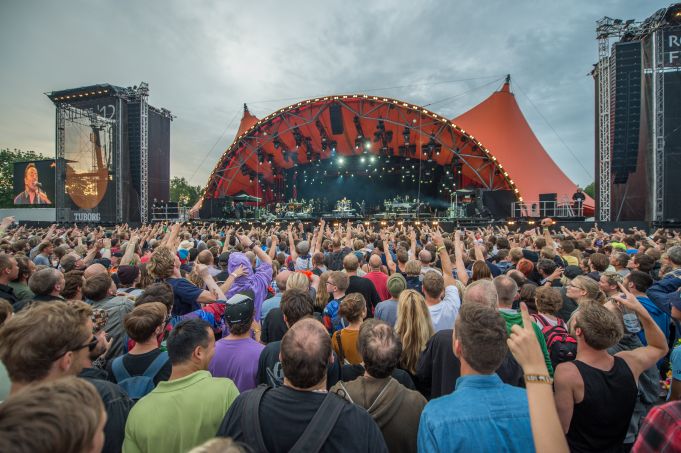 Roskilde is a week long "celebration of togetherness and community" non-profit in Denmark, driven by volunteers who advocate cultural awareness, civic engagement and sustainable solutions. While the impressive annual lineups and massive attendance figures could speak for itself, event organizers stress the impact and importance of their humanitarian initiatives. Campsites that build community, art activism and enormous live venues are key components of the
Roskilde Festival
.
July
Open'er Festival (July 1 - 4)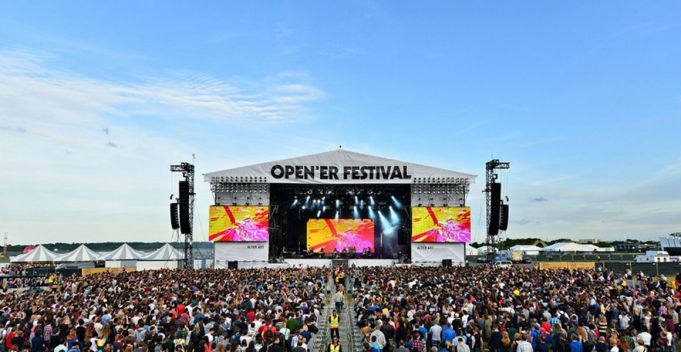 The 2019 recipient of
Best Major Festival
at the European Festival Awards, Open'er Festival's promising four day program suggests an equally successful 2020. One of the biggest and most popular annual festivals in Poland, the multi-genre venue additionally features theatre, panels and stimulating art exhibitions. This once in a lifetime festival experience sells out quickly, so plan your journey to Gdynia early!
Mad Cool Madrid (July 8 - 11)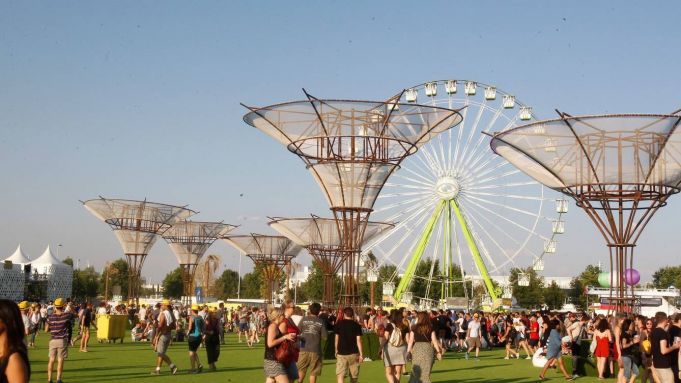 Mad Cool Festival
, championing their environmental commitment of sustainability this year, chiefly features pop, rock and indie performers. Held each summer in the Spanish capital, this year sees Madrid's flagship festival expand to four days for the first time in celebration of reaching a milestone fifth anniversary edition. Having consistently grown in scale – be it the performers, crowds, or production – the festival has quickly found its place among the continent's elite, despite only hosting the first edition in 2016.
Tomorrowland (July 17 -19 & July 24 - 26)
The largest electronic dance festival in the world has occurred annually in Belgium, since its foundation in 2005. Infamous for its successful advertising and marketing strategies, this 18 and up event has built a mystical brand sustained by themes such as "The Book of Wisdom" and "The reflection of love". Consistent major headliners legitimize this festival as one of the largest in the world, now spanning over two weekends.
Website
.
Melt! Festival (July 17 - 19)
One of the biggest open-air electronic music festivals takes place in Germany, where an affinity for underground music culture melts into a unique cultural zeitgeist. Lifestyle trendsetters and fashion scene's music connoisseurs gather to break down social and genre borders at the Ferropolis open-air museum. Vibes on all stages oscillate between hard techno sets, soulful sax samples, grunge-y guitar riffs, thumping 808s and punchlines.
Webiste
.
August
Sziget Festival (August 5 - 11)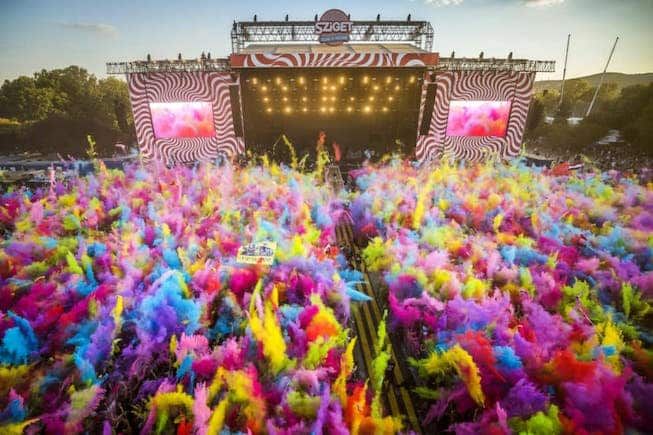 Following a 2019 record attendance of 565,000 visitors,
Sziget Festival
is one of the largest music and cultural festivals in Europe. Held every August in northern Budapest, on a 108-hectare island on the Danube, 1,000 performances take place over a week. Sziget has increasingly been labeled as a "European Burning Man" due to its electronically amplified, warped nature.
Creamfields (August 27 - 30)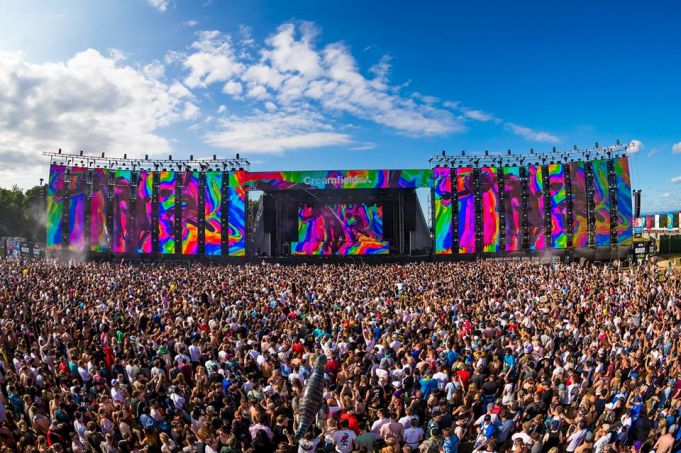 Creamfields is a dance music festival founded by British club promoter Cream, occuring on August Bank Holiday weekend. Initially a one-day event with 25,000 people in attendance, the festival has grown into a four-day event and the UK's most famous dance music festival.
Creamfields
has featured some of the biggest names in the scene, including the iconic supergroup Swedish House Mafia and Cirez & Adam Beyer. Immense stage production building an ambiance full of epic visuals, light shows and pyrotechnics, has made Creamfields into a global player in dance music and a festival on every fan's bucket list.
View on Map
A Guide to European Summer Festivals
Glastonbury, UK