UK and France send patrol boats to Jersey amid fishing row
France and UK send patrol boats to Jersey amid fishing row.
Two Royal Navy ships are patrolling the waters around Jersey isles, not too far from the coasts of Normandy as a fleet of French trawler crews launched a protest over post-Brexit fishing rules.
At some point they seemed to threaten a blockade of the island's main fishing port in Jersey's capital, St. Helier.
Also read: Farmer accidentally extends the Belgian border
In response, the United Kingdom sent two Royal Navy ships to Jersey as a precaution. The ships are the HMS Tamar and the HMS Severn, usually based in Portsmouth. Both carry 90.5-meter ships with two large guns, short-range anti-aircraft weapons, and crews of 45 sailors and 50 royal marines.
Under the UK-EU Trade and Cooperation Agreement (TCA) agreement, French boat operators must show a history of fishing within the same area to receive a fishing license. French officials termed the said "new technical measures" as "null and void."
Also read: Oktoberfest 2021 gets canceled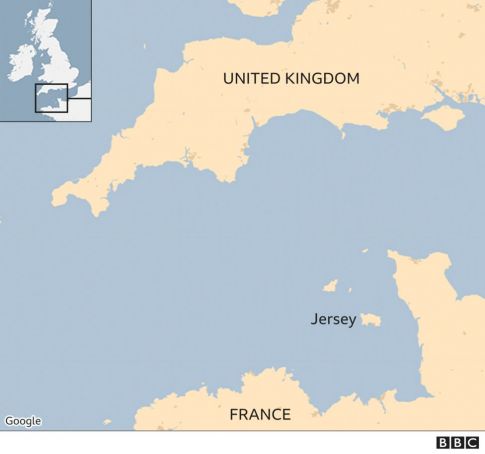 Aljazeera
mentioned that marinetraffic.com showed 25 French-registered vessels 20Km towards the South East of Jersey. This was 20 Km away from the British naval vessels located to the South West of the Island.
Sky News confirmed a report that the French authorities also dispatched two military ships to patrol the area. French authorities said their vessels were deployed on the orders of the French civil authorities. No further details were given on what they would be doing off Jersey's waters that are 14 miles (23 kilometers) off the French coast and 85 miles South of the UK mainland.
Also read: The Saint-Bélec Slab: Europe's oldest map unearthed in France
France has also threatened to cut off Jersey's electricity in protest over the manner in which Jersey's fishing licenses are being administered. A move that prompted the EU Commission to urge for calm.
The Jersey government clarified that the island had issued new fishing permits that required new conditions for current license holders, as per the post-Brexit trade terms between the EU and UK.
According to the trade deal brokered between Brussels and London, Jersey must permit European vessels into its waters. According to the French government, contention has arisen from the new terms imposed by the UK almost unilaterally without consultation. The terms place unfair fishing restrictions on the French vessels. It's worth pointing out that Jersey has the sole power to issue fishing licenses.
Also read: Actress strips naked at the French Oscars to protest Covid arts support
"Not a blockade"
In a telephone conversation to Reuters, a representative of the Normandy regional fishing committee that helped organize the protest said they will not impede access to Jersey's ports or stop local fishermen from operating. He reiterated that "this is not a blockade" instead of a way of venting their anger and frustration over the current events that are poised to affect their livelihoods.
Jersey government officials are to meet with representatives of the protestors this Thursday to discuss concerns.
Also read: Europe's oldest Covid-19 survivor to celebrate 117th birthday
British PM
On Wednesday night BritishPM Boris Johnson expressed unequivocal support for Jersey.
He described any potential blockade by French boats would be "completely unjustified."
He also held urgent meetings with Jersey's Chief Minister John Le Fondré and Ian Gorst, the Minister for External Affairs to urge de-escalation between Jersey and France.
View on Map
UK and France send patrol boats to Jersey amid fishing row
Jersey