Redevelopment plans for Dublin's Guinness brewery
New urban quarter for St James's Gate site in central Dublin.
Part of Dublin's historic St James's Gate brewery site, which has brewed Guinness since 1759, is set to be redeveloped as a "dynamic urban quarter" with housing, shops and offices, according to Diageo, the multinational drinks firm behind Guinness.
St James's Gate is a sprawling 20-hectare site in the central Liberties area, along the banks of the river Liffey in the south-inner city and near Heuston train station.
Diageo says its "dynamic" mixed-use urban district would comprise residential, office and commercial spaces on a five-hectare section of the site, which would be opened up with public spaces and streets.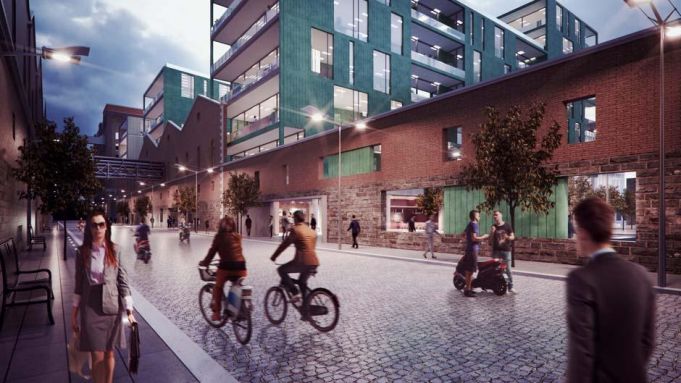 The plan would involve repurposing disused Guinness warehouses, moving operations to the northern part of the site, and preserving key buildings relating to the history of Guinness.
Diageo says the proposal has potential to provide 63,000 sqm of office space, 5,000 sqm retail space and 22,000 sqm for hotel and leisure facilities.
The company's plans are in the early stages, however, with no developer secured or financial details released. A feasibility study has been submitted to the planning authorities at Dublin City Council.