Off-duty Italian Carabinieri discover statue stolen from Rome in Brussels
During an off-duty walk in Brussels, two Italian carabinieri noticed a suspicious statue in a store.
The two officers work for the Carabinieri's archaeological division and came across the statue in a storefront in Zavel, an area famous for its antique shops.
The two policemen were in Brussels on assignment. Once the job was completed, they took a walk from the Palace of Justice to the nearby Sablon neighborhood, home of famed chocolatier Pierre Marcolini.
The main square of Sablon also boasts several antique dealers and art dealers, and the two carabinieri happened to notice a strange marble statue. They photographed it because they thought it looked like an artifact from Italy.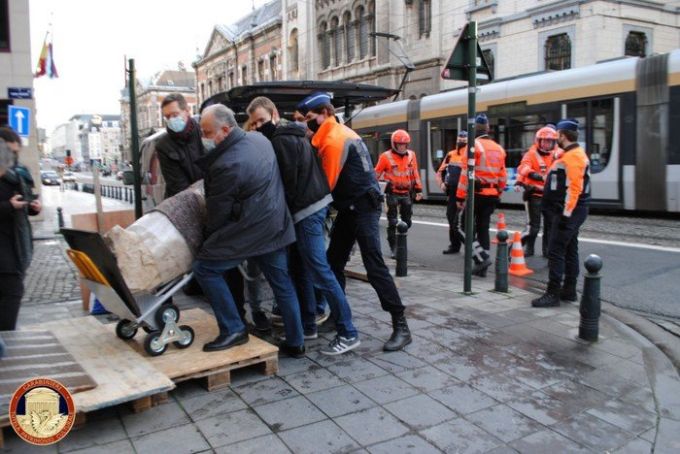 They then sent the photos to their central office in Rome, which checked Interpol's Leonardo database of stolen works of art (an international database with certified police information on stolen and missing objects of art). The carabinieri thus discovered that the work had been taken from an archaeological site, Villa Marini Dettina, on the outskirts of Rome in November 2011.
The statue is a 'Togatus', or a "man in a toga". Although it is without its head, it is thought to be worth 100,000 euros. Investigators have charged an Italian businessman with receiving stolen property, who allegedly used a Spanish pseudonym. The man is suspected of receiving the statue from thieves and illegally exporting it. Thanks to the help of Belgian authorities, the statue has already been returned to Italy.