Sir Hugh Lane, a centenary perspective
17 Oct-17 Jan. The life and towering legacy of art dealer Sir Hugh Lane (1875-1915) is examined with a display of art works and archival material at the National Gallery of Ireland, on the centenary of his death aboard the ocean liner Lusitania. Born in south-west Ireland, Lane was brought up in England and, following an apprenticeship as a painting restorer became a hugely successful London art dealer by the age of 23.
He remained in close contact with Ireland, thanks in particular to his aunt, Lady Gregory, one of the founders of Dublin's Abbey Theatre. From 1904 Lane served as a governor and guardian of the National Gallery of Ireland, was knighted in 1909 for his services to art, and was appointed the gallery's director in 1914. He bequeathed the gallery an outstanding collection of Old Masters and British 18th-century portraits, by artists such as El Greco, Goya, Gainsborough and Hogarth, as well as numerous bronze sculptures.
Earlier, in 1908, he opened a ground-breaking modern art gallery in Dublin, today the municipal Dublin City Gallery - The Hugh Lane. The gallery was originally located in Harcourt Street, near St Stephen's Green, although Lane did not live to see his gallery open in its permanent location in Parnell Square, as in 1915 he drowned on the Lusitania, off the west coast of Cork, the county of his birth.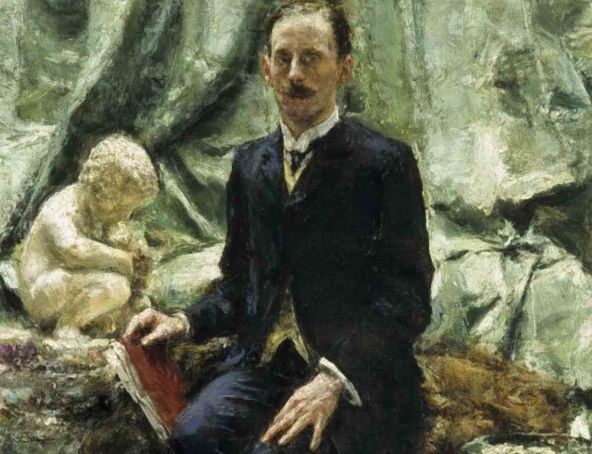 However, annoyed at the lack of support for his plans for a major permanent modern art gallery in Dublin, Lane made a will bequeathing his priceless collection of 39 Impressionist paintings to the National Gallery in London. He then had a change of heart and had the will re-written, bequeathing his collection to Dublin. Although each page of the new will was signed, it was unwitnessed, leading to decades of legal wrangling between the two capital cities.
An agreement was reached in 1959 whereby half of the Lane Bequest would be lent and shown in Dublin every five years. In 1993 the deal was adapted further so that 31 of the 39 paintings would stay in Ireland. The remaining eight were divided into two groups, with four rotating between Dublin and London every six years. The eight works include paintings by Degas, Manet, Monet, Morisot, Pissarro, Renoir and Vuillard.
The current exhibition at the National Gallery of Ireland offers a more rounded view of Lane's life and personality, including his relationship to Ireland's literary world, and reveals the continuing legacy he has on the gallery's acquisitions through the Lane Fund.
Mon-Sat 09.30-17.30 Thurs 09.30-20.30 Sun. 12.00-17.30
General Info
Address
National Gallery of Ireland, Merrion Square/Clare St, tel. +353(0)16615133.
View on Map
Sir Hugh Lane, a centenary perspective
National Gallery of Ireland, Merrion Square/Clare St, tel. +353(0)16615133.