11 Nov-3 April. The Tate Modern holds Britain's largest exhibition ever dedicated to the work of American sculptor Alexander Calder (1898-1976), best known as the inventor of the mobile.
Calder also created monumental stationary sculptures, which he termed stabiles, and figures made from wire, as if drawn in space.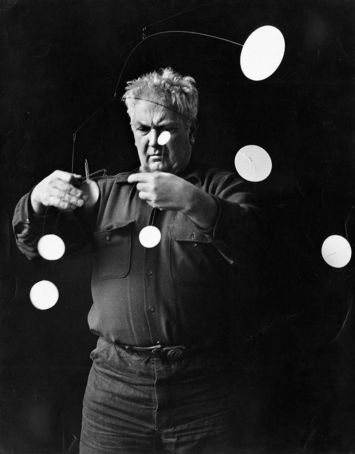 The London exhibition, comprising some 100 works, examines how the artist's practice was underpinned by motion, performance and theatricality. It also displays his collaborative projects from the world of film, theatre, music and dance.
Sun-Thurs 10.00-18.00. Fri-Sat 10.00-22.00