Ikea launches its clothing line, Efterträda
Ikea has also decided to launch its clothing line, called Efterträda.
The new project will move its first steps in Japan were sweatshirts and t-shirts are already on sale.
The news had already leaked last July thanks to Ikea Japan. It is a minimalist collection, purely white with the Ikea logo (yellow and blue) and the barcode of the Billy bookcase. Not only sweatshirts and t-shirts, for adults and children, but also gadgets such as key rings, umbrellas, water bottles, towels and umbrellas and the price is certainly inviting.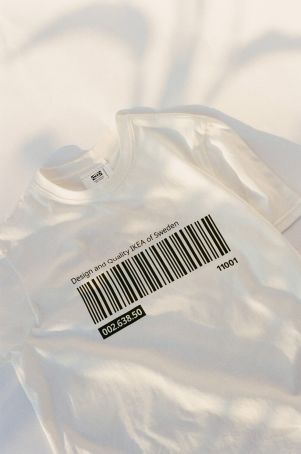 For example, the adult's t-shirts will be sold at 1,499 yen (just under 12 euros), sweatshirts for children instead at 1,999 yen (about 16 euros).
Ikea products are currently available only in two Japanese stores (Ikea Shibuya and Ikea Harajuku), but only for a short time, because as from December 11 Ikea will give the green light to distribute its new clothing line in the rest of the country and on online stores.
When will it arrive in Europe? It's not clear yet but given the great success of the Lidl clothing line, the Swedish brand could decide to spread its new products worldwide.