How to get from Amsterdam to London by train
No stop train from Amsterda to London
After surpassing boarder control push-back, Eurostar is prepared to launch its first train from Amsterdam to London. Direct trips from the United Kingdom to the Netherlands have been available for the past two years. However, on the return trip, passengers were required to transfer from a Thalys train in Brussels, in order to go through passport control. Here, travelers boarded a new train and continued on with the rest of their journey.
With this hurdle far behind them, Eurostar previewed this new ride on Tuesday, departing Amsterdam at 7.48am (local time). After a 4hr and 9m ride, the train arrived in London's Saint Pancras at 11.57 am.
After completing the journey safely, Eurostar announced that direct tickets between the Dutch and English capitals will go on sale 11 February. However, services will not start until 30 April.
Passengers will also be able to travel directly from Rotterdam, the second-largest city in the Netherlands, to London. This first train of this service will roll-out on 18 May.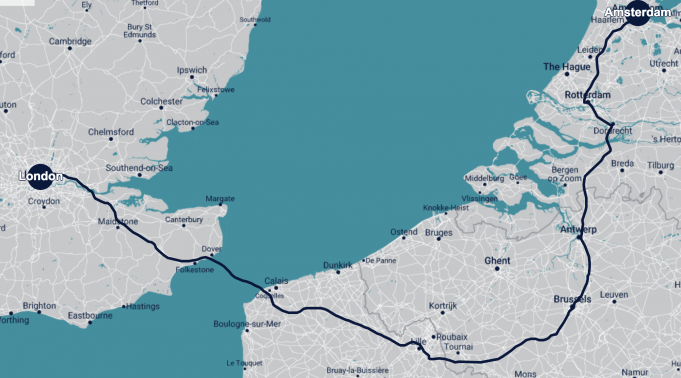 General Info
Address
Amsterdam, Netherlands
View on Map
How to get from Amsterdam to London by train
Amsterdam, Netherlands