Banksy: coronavirus-inspired art on London Tube
Banksy strikes again on the London Underground.
Banksy, the anonymous British street artist, is behind the coronavirus-inspired artwork that appeared on a train on the London Underground in recent days.
The work, titled If You Don't Mask, You Don't Get, featured a series of rats wearing face masks, sneezing, and spraying anti-bacterial hand sanitiser, reports the BBC.
Banksy released a video of a man, believed to be the enigmatic artist, dressed as a professional cleaner who orders passengers away as he sets about stencilling rats on the train.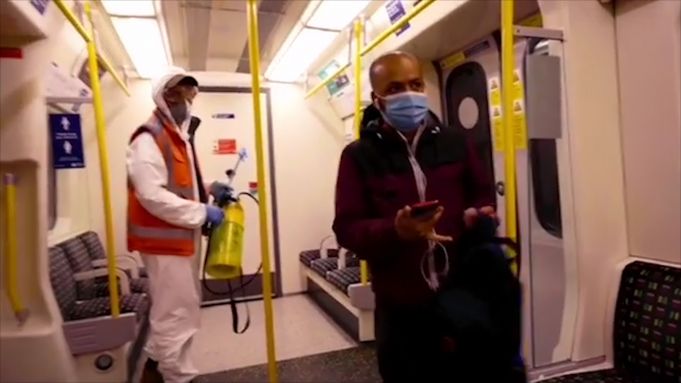 The artwork, which also included the artist's name, appeared on the Circle Line train but has been removed by Transport for London (TfL) in line with its "strict anti-graffiti policy".
"We'd like to offer Banksy the chance to do a new version of his message for our customers in a suitable location," Tfl said in a statement to the BBC.