To insert a classified you must be a registered user. If you are not you can register by clicking on the "Sign in" option on the top right hand side of the website.
When posting a classified first select Choose your Category to see if your classified is in one of the paying categories (those with the €).
Paying Categories
Charges in these categories start from a minimum of €20 (plus IVA/VAT) for 20 words, plus another €5 for every additional 20 words. You can select to have your classified published only on the website or on the website and in the monthly paper magazine for an extra charge. Date of publication Please indicate the date you would like your classified to appear on the website (see the calendar in the section "visible from" below). It will then remain online for a period of two weeks if it is in the free categories. If you are paying for your classified you may indicate a longer period (maximum 12 weeks).
Step 2
Once you've filled in the form just click on the "SUBMIT″ button and you'll be forwarded to the next stage. Process might take a couple of minutes.
Once the form has been submitted you will be able to see a résumé of your purchase:
And you'll be asked to fill in the invoices details.
Once you've filled in the form please click on the "Continue" button. Process might take a couple of minutes. Please don't refresh your browser or press the "back button". You will soon be redirected to the PayPal website.
Payments
Payments will be processed through PayPal. If you don't have a PayPal account or you don't wish to open one just click on the "Don't have a PayPal account? Pay with your Credit Card." option.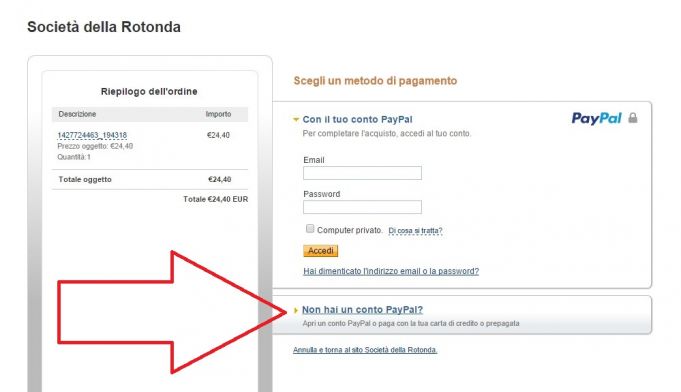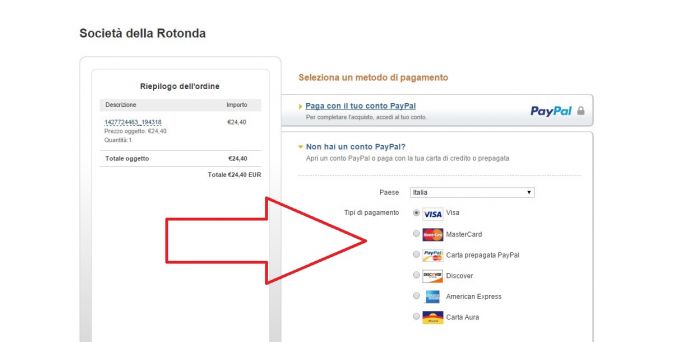 Free classifieds
All categories without a € are free of charge. If space permits we may also publish some of the free classifieds in the paper magazine, but only if they contain a telephone number or an email in the text.
No discrimination
Classified advertisements must not discriminate on grounds of gender, age, race or religion. We reserve the right to change such advertisements if necessary.
Suspicious replies to advertisements
Should you suspect you have had a suspicious reply to your advertisement please send an email with details to
advertising@wantedinrome.com
or report directly to
www.commissiariatodips.it
.
Assistance and help
If you have any queries or difficulties please email
advertising@wantedinrome.com